meet the team
Photo Credit | Jeremy Chou Photography
Ting Makeup & Hair was founded by Ting Lan in 2011. We serve both the Los Angeles and Orange County areas with a studio located in Old Town Pasadena, CA. Ting is a makeup artist at heart who also has a very keen sense of style. She leads our talented team of artists and provides them with both the training an insight of how to meet or exceed the expectation of our clients. Each of our artists brings extensive experience to the team and has also received training by Ting to ensure a consistent level of quality our clients have come to expect. We work very closely with our clients to ensure their needs are met. When our clients are happy, we are happy! Bring your ideals to the table – we will make your ideals a reality!
In addition to providing quality services, we use only high-end cosmetics and hair products to insure our clients get the very best look! Just tell us what you want; we will personalize it to beautifully enhance your features.At the end of the day, it's all about you! Here at Ting Makeup & Hair, we make it our mission to exceed your expectations.
---

TING LAN | founder
Perfectionism. A term that not only describes Ting's artistic habits as a young portrait painter but also as the makeup artist she is today. Her natural affinity towards painting portraits from the age of 5 eventually gave her the ease she needed to apply makeup beautifully on her clients. Having attended Makeup Designory School and ZMS, she learned about makeup application and hairstyles, eventually attaining her cosmetology license. Her experience touches on all facets of beauty: facials, hair colors/cuts, nails, and etc. Ting knew that pampering a client meant knowing the ins and outs of the industry and how to beautify them from head-to-toe.
With clients in both the fashion and bridal industry, Ting took every opportunity as a learning experience, eventually having the means to create her signature look: the natural bride. For someone who believes makeup should accentuate one's beauty rather than cover it, it's no wonder her specialty is flawless skin. Being a perfectionist, she's known for her impeccable attention to detail in creating natural, flawless looks that make her clients walk away with smiles on their faces.
---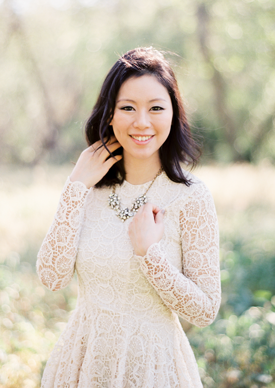 JENIFER WONG | senior artist
Jenifer's love for Make Up Forever products ignited her passion in the artistry. So much, in fact, that she enrolled in the Make Up Forever Academy. Ting and Jenifer were coworkers and friends, so she was ecstatic about joining the team! She believes everyone is unique to their features and creates looks that complement them.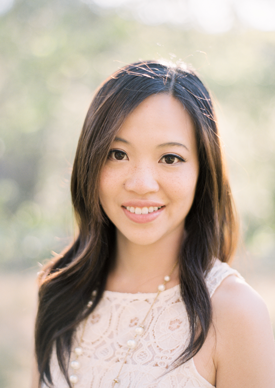 CRYSTAL LI | senior artist
Crystal has worked on countless weddings, events, pageants, and fashion shows after mastering her skills through experience and training. Her signature look is effortless, soft, and natural –a look that's admired by brides-to-be. "Makeup is about looking like the most amazing version of yourself, in person and in every photo."
JESSICA WANG | senior artist
With 3 years of makeup experience under her belt, Jessica has paved a solid road for a promising career in the beauty industry. She earned her cosmetology license from the Career Academy of Beauty and attended classes at MUD Makeup Designory School. She specializes in elegant, natural looks that are clean and never overdone.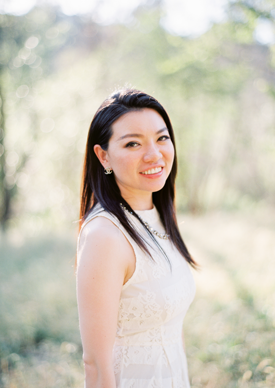 SHERRY WENG | junior artist
After attending Ting's makeup course, Sherry decided to pursue her career as a makeup artist. While completing her courses, she assisted artists and took every experience as a learning opportunity. To her, makeup is a transformation in both mind and beauty. It is more than just a pretty face, but a way to help inner confidence shine.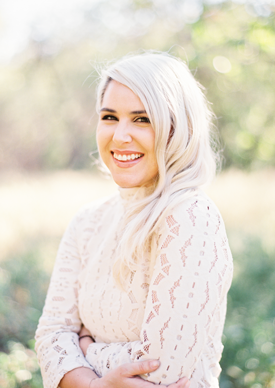 LISA RIBAR | artist
Stemming as a favorite among Bay Area brides to becoming a regional artist for Nars cosmetics in L.A., Lisa's known for her impeccable attention to detail. After attending Makeup Designory, she assisted Emmy award-winning makeup artists in TV and films. Lisa's passion for her craft shines in her stunning work, making her a choice artist in this industry.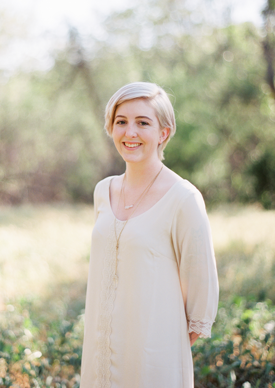 TAYLOR PANCAKE | artist
For Taylor, makeup became a career choice that allowed her to combine her interests in art and fashion. Attending Makeup Designory was her gateway into the industry. She believes comfort and beauty go hand-in-hand. She tailors looks for her clients, finding products that flatter one's skin tone, complexion, and facial structure.